Start Sewing is a creative activity you might want to try, as a beginner you'll need to take your time to learn the basic of this hobby. As you keep at it, you'll discover a whole new world where you can make many things you never thought you could make.
Starting with easy beginner friendly projects will be the first step, as you keep working and learning more skills, you'll become a master of sewing.
6 Tips To Start Sewing
Get A Sewing Machine
1 – Once you decide you want to start sewing, you need to spend some time to find the sewing machine that is right for you.
You might have in your mind what kind of projects you want to make, this will help you to think on what type of sewing machine you need.
One good idea is to visit a sewing machine dealer in your area and spend some time there to check and try some models' for beginners.
These are the 3 brands of sewing machines that have beginner friendly models' that won't break the bank.
Brother – One of the best sewing machine, beginner friendly at a very reasonable prices, well-designed to work on different projects and made to last.
Singer – A well-known brand for many, you can find some good models' beginner friendly on this brand.
Janome – This brand is well-known for designing a sewing machine to last a long time, you will find some models' beginner friendly that are very accessible with just the features a beginner needs to start sewing, these machine are build to last for many years.
Sewing Tools You Need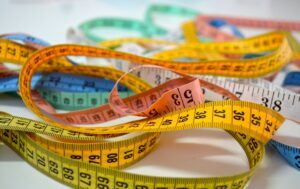 2 – You don't need too many sewing tools when you start sewing, but you need to get the basic sewing tools such as a good pair of scissors, a measuring tape for tailoring, some pins and needles, and a good cutting board.
You can keep all you're sewing tools in a basket or in a box to keep them all in one place, this way it will be easier for you to find everything you need at the time you work on a project.
Learn To Use Your Sewing Machine
3 – Once you get you're sewing machine, take some time to set it up and read the manual.
Set up the sewing machine, and get familiar with it, try it first without any thread (but work on a piece of fabric on it, so the feed dogs and the foot don't get any damage), and work on it until you learn how to control the speed.
Once you feel comfortable to control the speed, it will be time to thread the machine and try it on some small pieces of fabric.
Spend some time sewing on straight lines, curved lines, and try some decorative stitches if you're sewing machine has those features.
Choose A Project For Beginners
4 – It's time to work on your first project, but don't try to make a tailored suit for your first attempt to sew, you need to find an easy beginner friendly project.
Pillowcase
Tote bag
An apron
An easy blanket for a baby
Keep in mind as this will be your first attempt to sew, it might not come along as you pictured in your mind, but as you keep working on different easy sewing projects, you'll get more skilled and before you notice you can start sewing a second level projects.
Soon you'll be so good at it.
Buy Some Fabric
5 – It's time to visit the fabric store in your area, this might be a moment of excitement for you, be there and touch the fabric and select one for your next project.
As a beginner try to pick one fabric that is easy to sew, go for the natural fiber fabrics such as cotton or a blend of cotton with some other type of fiber.
Get an inexpensive fabric, you need to keep in your mind, you're a beginner, and putting a lot of money on a fabric for the first projects might get you to a frustrating point, if you just put a few dollars on it, in case this project doesn't come along as you wanted at the end, the investment on it won't be large.
As you keep sewing on different projects, you'll notice you will get more skilled and you'll known the time to get those fabrics you want to work on, and then you're sewing will be much better.
Get Sewing
6 – For many starting to sew will take just a few days, for others it might take longer, but before you known it, you'll be sewing like a pro, and creating new projects for yourself.
Sewing is a creative activity you'll love, and as you keep at it, you'll get better at it.
Before you notice, you'll be a master on it.
Related:
Thanks so much for sharing our blog on your Social Media!