People who love to sew, are creative people, and I'm sure when I'm say that you might have one or more notebooks where you keep all your sewing notes or projects to do, and you might add one sewing doodle here and there.
Free Sewing Coloring Pages is a PDF file with two pages that I designed where all you need to do is to add some color, with coloring pencils, pens or markers, these pages will be great to be framed and decorate your sewing room, or as a front cover on your sewing notebook.
I know well that it is not easy to find a notebook with a pretty cover for your sewing notes, as I also love to draw, I came up with the idea to make something for the cover of my notebook where I keep all the sewing notes and projects, it will make the notebook easy to find and it will look better.
Taking a break for your sewing and work to add some color to these coloring pages, that might be a good idea for you, after you can finish adding the color to them, you can also put them on a frame and decorate your sewing room, I think it will look great and unique.
Free Sewing Coloring Pages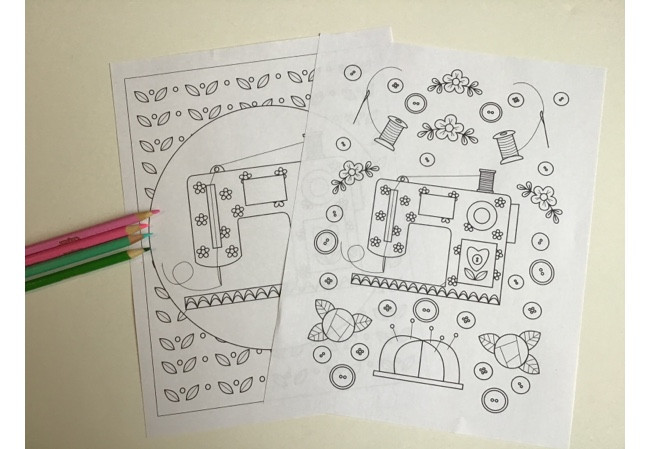 These two Sewing Coloring Pages are easy to download and print them out on a A4 paper (letter paper), and you can print them out as many times as you wish, you can share them with your friends who also love to sew or anyone who loves to add color to coloring pages.
If you're looking for a Sewing Planner, you can find also a PDF here to make your own planner with the coloring page as a front cover!
Thanks so much for reading our blog today!
Happy Coloring and Sewing!