When you're new to sewing then an easy sewing project to make would be the best to start with, the Easy Pincushion Tutorial won't take you long to make!
The origami Pincushion is so easy to make that you won't believe you could make it that fast, I'm sure after you finish the first one you'll be making a few more to give them as a gift to your friends who love to sew too.
When you love to sew, making a pincushion may be in the top of your To Do List, to have in one place the pins, needles and safety pins you use all the time while sewing.
"A pincushion (or pin cushion) is a small, stuffed cushion, which is used in sewing to store pins or needles with their heads protruding to take hold of them easily, collect them and keep them organized" Wikipedia.
To make your own Pincushion won't take long and with two simple sewing steps and a couple of hand stitches, in less than 30 minutes you'll have a beautiful new pincushion in your hands!
Everyone at your sewing class will be asking you how to make a pincushion like yours, you'll feel so proud of yourself as you show the easy steps to make it!
Easy Pincushion Tutorial (One-of-a-kind)
Materials To Make the Pincushion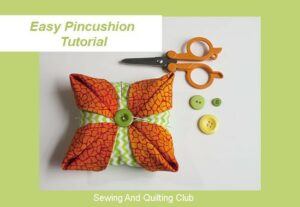 2 pieces of cotton fabric of 9 x 9″
Pillow stuffing
1 button
Needle, thread.
Scissors
Sewing machine
Easy Pincushion Tutorial
The Origami Pincushion is so easy to make that you don't need a FREE Pincushion pattern to make it, you only need to follow the steps I share on the tutorial to make it!
1. Trace an 8″ circle in the wrong side of one of the two pieces of fabric with a pencil.
Run your sewing machine all over the pencil, don't forget to leave one open space of 1 1/2″ to turn it out. Trim the circle with the help of a pair of scissors and make small cuts in the seam all around the edge.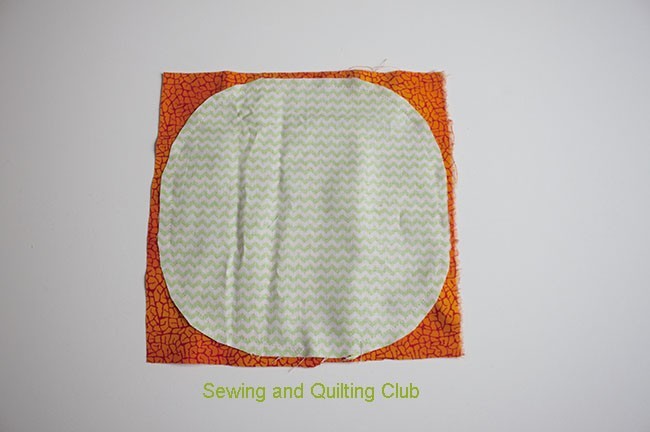 2. Turn it out and push the edge out, press.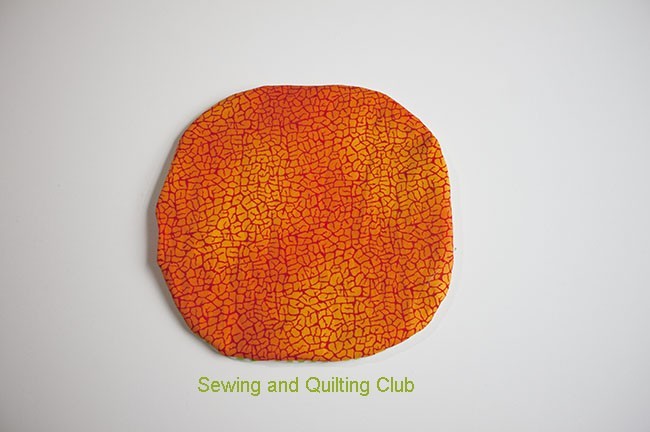 3. Trace a 3 3/4″ square in the center with a pencil. Run your sewing machine over the traced pencil line and leave an open space in the same side where you left open in the circle.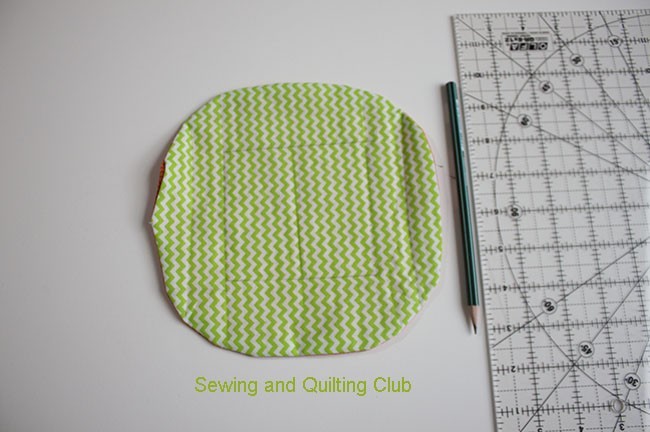 4. Put some stuffing for pillows in the square, sew by hand to close both open spaced, (the square and in the circle)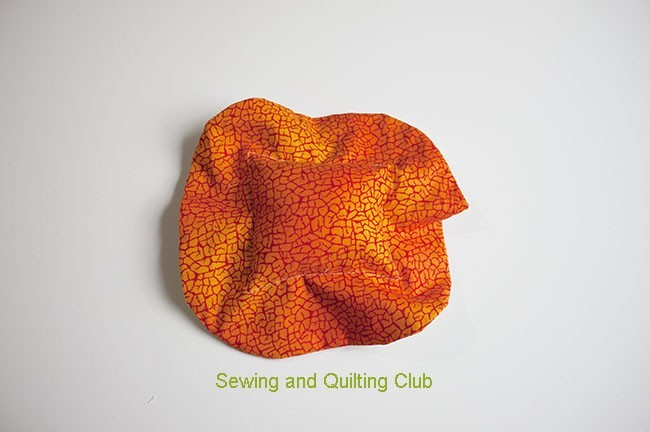 5. Take two of the sides and fold each one to the center and make two or three small stitches, don't cut the thread.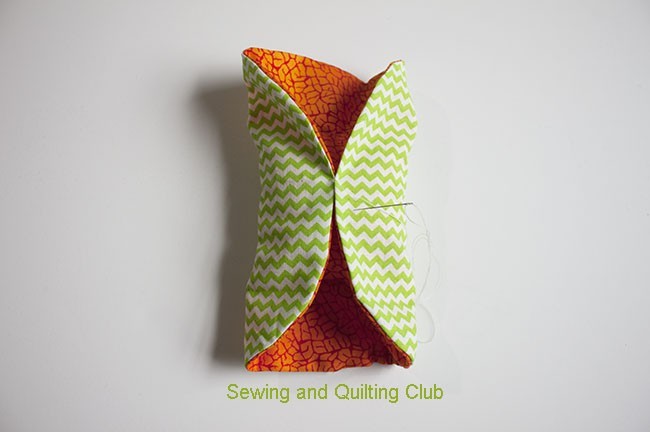 6. Take the other two sides of the circle to the center and make two or three small stitches, finish and cut the thread.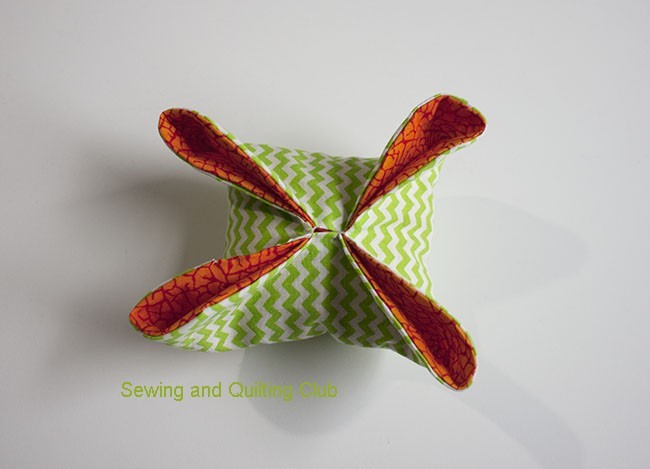 7. Fold the corners to the back to make the origami flower. Sew a button in the center.
You can find the folding scissors on the photo here!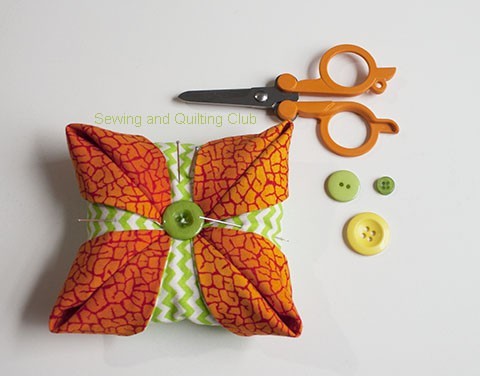 The Origami pincushion is finished and it looks fantastic! Well done!
Easy sewing projects to make like the pincushion is a great beginning for anyone new to sewing! Having a pincushion right next to you while you work on your sewing projects will help you to have your pins, needles and safety pins in one place and ready to be use!
You can make also an eco – friendly fabric bag
Related: 10 Pincushion Stuffing Ideas –
Enjoyed this tutorial? Give my Pin a share! Thank you!